REPUBLIC OF BOSNIA-HERZEGOVINA
CROATIAN REPUBLIC OF HERZEG-BOSNIA
"NOVI TRAVNIK" Primary Music School
Stjepana Tomasevica bb
Novi Travnik

tel: +387 87 79.11.82
fax: +387 87 79.38.20
IDENTITY CARD OF THE "NOVI TRAVNIK" PRIMARY MUSIC SCHOOL
---
Novi Travnik, a small town popularly named as "Town of Youth", is located in the very heart of Bosnia-Herzegovina and our admirable Herceg-Bosnia. The town was founded in 1949 and developed gradually together with the "Bratstvo" metal processing giant. At that time mostly young people from all over the former Yugoslavia came here and started to build a new town. Before this war broke out about 31000 inhabitants had lived in the town. Marvellous scenery, a landscape framing the valley of the Lasva river decorated with the hillsides of the surrounding mountains is stretched along the courses of rapid streamlets and brooks. You never can tell whether it is here more beautiful in summertime when everything becomes green or in wintertime when everything is covered with snow offering fancy terrains to numerous skiers to go in for their favourite and popular sport.
The Primary Music School of Novi Travnik was founded in 1969 as an affiliate department of the Music School of Travnik. It took no more than three years that the school has become self-dependent, ie a merger of the Cultural and Adult Education Center. Thanks to its successful activity the school became fully idependent in 1984. At that time there were six sections in the school: piano, violin, accordion, guitar, clarinet and percussion instruments. Considerable successes and results are regularly achieved by the students of the primary music school at contests organized at regional and republican level. The goal and purpose of existence of the school in an environment like this one has been justified and achieved in full. Many a generation of young people acquired their musical education in this school and later in their life they acted and performed as amateur musicians to a great extent. Few of them, precisely seven only, having completed with their education elsewhere, have returned here to carry on with their pedagogic activity, as teachers of music.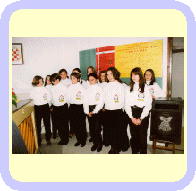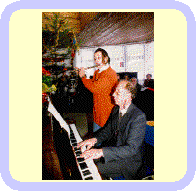 As a result of war hostilities during 1992 and 1993 the school building has completely been destroyed. In the whirlwind of war nothing was saved: the complete sheet music and musical notations, all of the documentation and all musical instruments, except for three pianos which have been saved with parish offices, disappeared. Nevertheless, the school restarted its work in August 1994 in extremely difficult, almost impossible conditions. Shop storerooms, the shop themselves, cellars and basements were used as classrooms for 237 pupils who were looking for some nicer things of the life and studying of music is surely one of them. It really is an imperative to offer these kids something which is quite unlike the shooting, killing and demolition. Both the pupils and their teachers got eagerly down to their work in order to offer these tormented and suffering creatures a ray of hope and normal life by making music and singing lessons. In cold and non-ventilated rooms these children, thanks to their persistence and the persistance of their teachers have acquired a good knowledge of the first music notes and, after several performances during the year, their school year was crowned with a final concert.
It was with the help of the UNESCO's donation that we again have almost all instruments we need but we still do not have any premises so that hall be a little late with our start this year. As this school is the only music school in the entire Central Bosnia we founded affiliate schools also in Nova Bila, Vitez and Busovaca. We are going to make a huge effort to do something for these children, too.
This is no time for making talents, however, any carefree and cheerful instant we are able to afford to these war-tormented children means really a lot. We are striving for a big success and cooperation with all world wide music schools ready to cooperate. We are kindly asking our dear friends/musicians to get in touch with us and, if they are eager and ready to keep company, to invite us to be their guests. At the same time we are inviting them to come and be our guests; we are expecting them with outstreched arms and with all our heart. We are not going to compete, rather we shall keep company and learn from each others.
We also intend that, provided we get the necessary premises, a music kindergarten will start its work as an integral part of the music school in Novi Travnik. So, we are ready to tackle any challenge and we are very ambitious to work, provided only a minimum of working conditions are ensured. We have developed into a school of 450 pupils (the affiliate schools of Nova Bila, Vitez and Busovaca included) and about 20 music teachers and other employees.
Teachers, pupils and employees of the "Novi Travnik" Primary Music School and its affiliate departments in Nova Bila, Vitez and Busovaca.