About the island of Hvar




Located in the centre of the Mediterranean, off of its northern more indented and more densely populated coast, the island of Hvar is also situated in the centre of practically all of the routes that cross the eastern Adriatic.








An outstanding geographical point of central Dalmatia, on the route from Zadar and Sibenik to Korcula and Dubrovnik, Hvar is located in the vicinity of, and within the region gravitating towards, the city of Split. However, Hvar is separated from the Split Channel by the island of Brac.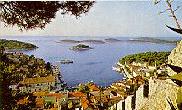 Though representing a part of the diverse southern Croatian archipelago, formed by numerous islands, since the earliest days Hvar has been the subject of special recognition, distinguished by both its natural beauty and its cultural strata. It was chosen by the earliest prehistoric inhabitants because of it's pleasant climate and convenient havens and its arable land well-suited for cultivation, as well as for the defence and construction possibilities it offered.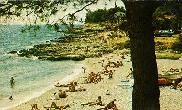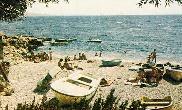 History, culture...
---
Back